Madainn mhath!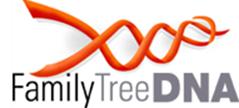 ** The this site is now upgraded to version 11. Note the NEW DNA Features. Upon request, I can associate any DNA tests with ancestors uploaded into the Mackay DNA Project.
This an OPTIONAL site is for all of the Mackay Surname (and variants!) DNA Project participants to upload their genealogy, pictures, histories, and stories. Only register if you wish to share your genealogy.
Free Y-DNA Test for Male McCoy Descendant with links to the Hatfield and McCoy Feud. See most wanted for more information.
DNA testing opens up the opportunity for Mackays around the world to find their connection to Scotland. In the early and mid-1700s many Scots were transported out of Scotland and Ireland as a result of the long Jacobite rebellion. The Mackays suffered in the early 1800s as a part of the clearances of Strathnaver that moved many to the coasts. Many chose to leave Scotland rather than move to live along the crowded towns of the coasts. These events resulted in the descendants of one of the most famous and oldest of the true Gaelic Clans being scattered to many parts of the world. No matter how long ago your ancestor left Scotland, the chance to find this link is now possible through the comparison of Y-DNA and genealogical records.
There are thousands of Mackays spread around the world and many of them feel ties to their homeland. If you are a Mackay in Scotland we welcome your participation, as you may provide the information needed by a distant cousin.
If you have a desire to find your connection to the Mackays of Scotland, please consider participating in this Surname project. (If you are a female, you will have to recruit your father, an uncle, a brother or a male cousin.)
With the addition of the McCoy surname project we are acknowledging that there are likely to be numerous origins of these names. The more people we test and include in the comparisons, the more likely we are to find matches for participants.
Surnames in the project so far: Coy, Kee, Kees, Key, Kies, MacCoy, Mackaay, Mackay, Macke, Mackey, Mackie, McCoy, McIe, Mckay, McKee, Mckoy, Mikkenie
As Clans 2014 puts it:
Mc or Mac? Mc is Irish and Mac is Scottish. Or is it the other way round? Actually, it's neither - McNaewhere (and for that matter M'Naewhere) are just abbreviations for MacNaewhere. The Mc or Mac form may have become fixed over time in one particular branch, but it does not signify origin. Also, don't fret over variants - a McKay is a Mackay is a M'Kay is a McCay is a Mackey is a Makee is a Makey, and all are derived from MacHugh (Gaelic, MacAoidh).
Project Administrator: Bridget
Co-Administrator: Greg
Co-Administrator: Linda
A wee bit about the admins genealogy:
Bridget\'s own Mackay ancestry is well documented for 8 generations until it gets to that elusive Mackay who was a \"soldier of fortune\" under Empress Maria Theresa. Where did he come from? She hopes to find the answer and we hope to help others find their ancestral lines, too.
Greg\'s McCoy ancestry goes back to the McCoys who settled in south-eastern Kentucky and south-western Virginia (areas that were later West Virginia). Yep, you guessed it. Right smack in the middle of the later Hatfield and McCoy territory!
Linda\'s most wanted ancestor, Ambrose McKee, recently \"spotted\" 1758 Croydon, Surrey, England baptizing a son named Robert and with a wife named Philadelphea. She speculates he may not have been in Ireland in spite of all my beliefs and possibly moved down from SouthWest Scotland to London area and immigrated from those parts. If you see him please give us a shout. Or have any info to share on the subject that\'s surely welcome.
A note about accuracy:
We all spend many hours of work researching and documenting our ancestors. Our genealogy changes as we find more evidence. I have seen much of my later research change the shape of my earlier genealogy. I have also seen old inaccurate research continued to get pickup by new individuals who did not know new information was available. Remember to occasionally review information you picked up from other researchers. Then take time to update your records. This site will aid Mackay researchers with that by providing a central place share genealogy information.
Contact Us

If you have any questions or comments about the information on this site, please contact us. We look forward to hearing from you.